In their simplicity, our beach showers are designed in such a way that they also fulfil an aesthetic function, a true furniture shower.

We have fulfilled many requests for inexpensive solar showers. Cheap does not mean that they are 'poor' showers in terms of components or defects, they are to all intents and purposes excellent outdoor solar showers. They take up little space, look good and are easy to assemble and install.
Excellent for gardens, outdoor pools, terraces and outdoor activities.
Thanks to solar energy, you can use the large PVC tank for many hot showers during the day.

Equipped with all accessories for maximum comfort and easy assembly, their refined design makes them suitable for any outdoor environment and for any activity.

Some advice
Water leaking from the shower head after turning off the shower tap is not a defect but a technical requirement!
A solar shower is not a closed system. If there is a demand for hot water, cold water enters the tank from below through the valve, pushing the hot water already in the upper part of the tank outwards.
The entire shower body is filled with water and serves as solar heating.
The pressure formed as a result of the heating can escape from the shower head.
Due to the strong solar radiation, the shower water can reach 60° C (140° F), in which case it is advisable to open the mixer in an intermediate position, between cold and hot, and set the desired temperature.

Dismantling at the end of the season
During the winter period the shower must be COMPLETELY drained of water. In addition, during the winter the shower must be dismantled and stored in a dry place.
Failure to observe this warning can lead to frost damage to the product.
Frost damage is not covered by warranty.
1) Close the shower and remove the garden hose.
2) To empty the shower, turn the mixer back to the "WARM" position (approx. 2 minutes) and open the drain plug.
3) Remove the fixing screws on the base and empty the remaining water from the bottom of the shower by tilting the shower (absolutely necessary!).

Cleaning
Use commercially available cleaning agents for cleaning. Do not use cleaning agents containing solvents, abrasive cleaners or hard sponges, brushes, etc.








---
Our furnishing shower can take advantage of special offers both AS BEST PRICES AND QUANTITY clicks on the image below to discover how to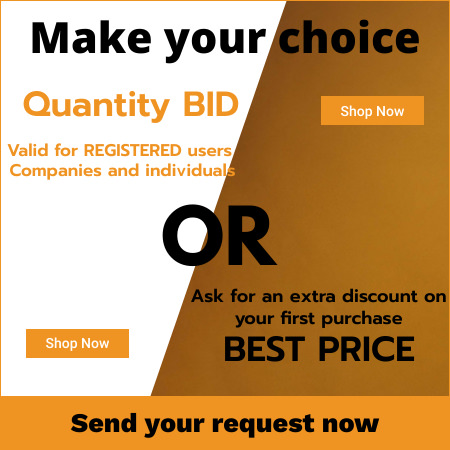 DOCCIA-GRU Solar shower with great price

Solar shower Gru Nera Outdoor hot shower with PVC base and upper pipe in stainless steel Tank 19 liters Round shower head diameter 16 cm in ABS and Mixer Height 216 cm Max working pressure 3 Bar.
Product dimensions cm: 22x22x216 Package dimensions cm: 28x25x120 Weight Kg: 8 Gross weight Kg: 9
Black
€ 149
€ 104,3 Vat included






DOCCIA-GRU-PIATTODOCCIA Solar shower with dish great price

Solar shower Gru Nera Outdoor hot shower with PVC base, shower plate and upper pipe in stainless steel Tank 19 litres Round shower head diameter 16 cm in ABS and mixer Height 216 cm Max working pressure 3 Bar
Product dimensions cm: 22x22x216 Package dimensions cm: 28x25x120 Weight Kg: 8 Gross weight Kg: 9
Black



€ 287,99 Vat included






DOCCIA-JERRY-NERA-INOX PVC solar shower 35 litres

Jerry Solar heated garden shower with hexagonal structure in black PVC and metal accessories 35 litre tank Round shower head Mixer and foot wash tap Measurements 17,5x18x218,8 cm
Product dimensions cm: 17,5x18x218,8 Package dimensions cm: 37,5x19,5x124 Weight Kg: 13 Gross weight Kg: 14,8
Black stainless steel band
€ 198,99
€ 139,3 Vat included






DOCCIA-JERRY-PIATTODOCCIA Outdoor shower with shower tray

Hot shower for garden Jerry Solar heated shower with hexagonal structure in pvc color Black, including shower tray and accessories in Metal 35 liter tank Round shower head Mixer and foot wash tap. H 17,5x180x2188mm.
Product dimensions cm: 17,5x18x218,8 Package dimensions cm: 37,5x19,5x124 Weight Kg: 13 Gross weight Kg: 14,8
Black stainless steel band



€ 337,98 Vat included






DOCCIA-TOM-NERA Economical outdoor shower

Solar garden shower Tom Solar heated shower with PVC structure black Tank 18 liters Round ABS shower head 7 cm and metal mixer height 211 cm Complete with everything needed for installation
Product dimensions cm: 16,4x16,4x211 Package dimensions cm: 42,5x21x115,5 Weight Kg: 7,5 Gross weight Kg: 8,3
Black
€ 179
€ 125,3 Vat included






DOCCIA-TOM-PIATTODOCCIA Economical outdoor shower

Solar garden shower Tom Solar heated shower with PVC structure black Tank 18 liters Round ABS shower head 7 cm and metal mixer height 211 cm Complete with shower tray and the necessary to mount it
Product dimensions cm: 16,4x16,4x211 Package dimensions cm: 42,5x21x115,5 Weight Kg: 7,5 Gross weight Kg: 8,3
Black



€ 317,99 Vat included