Promotion on mpcshop.co.uk of inexpensive solar heated showers with hot and cold water mixer in 4 different types.

Don't have a garden solar shower? Browse through our online catalogue, you will no doubt find a straight garden solar shower that is right for you.

Why choose a PVC solar shower? Quite simply because PVC is a high-quality material and the anti-corrosion treatment and powder coating make it resistant to salt, saltiness, limescale and weathering.

The showers in this series range from a tank capacity of 9 to 35 litres. Easy assembly, minimal maintenance and the accompanying accessories make them indispensable items to cool down the hot summer.
buy now a straight garden shower you will find special offers both AS BEST PRICE and FOR QUANTITY click on the image below to discover how to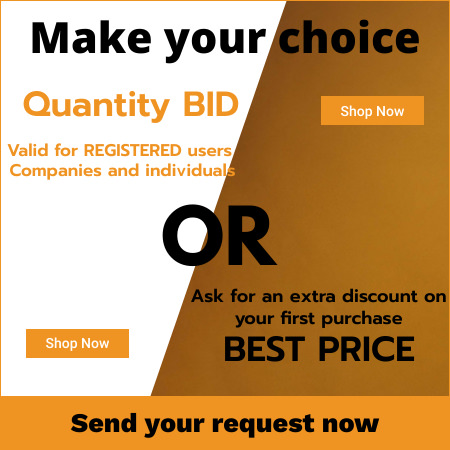 DOCCIA-GIRAFFA Solar Shower Economic 9 liters

Garden Shower with solar heating Black Giraffe Economical shower in PVC with tank 9 liters Round shower head 10 cm in ABS and mixer height 213 cm Max pressure 3 Bar. Ideal for a refreshing shower after a hot summer day!
Product dimensions cm: 12,4x12,4x213 Package dimensions cm: 17x15x121 Weight Kg: 3,5 Gross weight Kg: 4
Black
€ 99
€ 69,3 Vat included






DOCCIA-GIRAFFA-PIATTODOCCIA Economical solar shower and shower tray

Solar heated Garden Shower with tray, Black Economical PVC shower 9 Litres tank 10 cm round ABS shower head and mixer Height 213cm Max pressure 3 Bars. Ideal for a refreshing shower after a hot summer day!
Product dimensions cm: 12,4x12,4x213 Package dimensions cm: 17x15x121 Weight Kg: 3,5 Gross weight Kg: 4
Black



€ 237,99 Vat included






DOCCIA-GRU Solar shower with great price

Solar shower Gru Nera Outdoor hot shower with PVC base and upper pipe in stainless steel Tank 19 liters Round shower head diameter 16 cm in ABS and Mixer Height 216 cm Max working pressure 3 Bar.
Product dimensions cm: 22x22x216 Package dimensions cm: 28x25x120 Weight Kg: 8 Gross weight Kg: 9
Black
€ 149
€ 104,3 Vat included






DOCCIA-GRU-PIATTODOCCIA Solar shower with dish great price

Solar shower Gru Nera Outdoor hot shower with PVC base, shower plate and upper pipe in stainless steel Tank 19 litres Round shower head diameter 16 cm in ABS and mixer Height 216 cm Max working pressure 3 Bar
Product dimensions cm: 22x22x216 Package dimensions cm: 28x25x120 Weight Kg: 8 Gross weight Kg: 9
Black



€ 287,99 Vat included






DOCCIA-JERRY-NERA-INOX PVC solar shower 35 litres

Jerry Solar heated garden shower with hexagonal structure in black PVC and metal accessories 35 litre tank Round shower head Mixer and foot wash tap Measurements 17,5x18x218,8 cm
Product dimensions cm: 17,5x18x218,8 Package dimensions cm: 37,5x19,5x124 Weight Kg: 13 Gross weight Kg: 14,8
Black stainless steel band
€ 198,99
€ 139,3 Vat included






DOCCIA-TOM-NERA Economical outdoor shower

Solar garden shower Tom Solar heated shower with PVC structure black Tank 18 liters Round ABS shower head 7 cm and metal mixer height 211 cm Complete with everything needed for installation
Product dimensions cm: 16,4x16,4x211 Package dimensions cm: 42,5x21x115,5 Weight Kg: 7,5 Gross weight Kg: 8,3
Black
€ 179
€ 125,29 Vat included