A solar heated sea shower is what bathing establishments need, mpcshop offers its customers, as a special offer, the RIO XXL series bathing establishment solar shower at the best price.

The RIO series is particularly economical, while maintaining high construction standards, 40-litre tank, exclusive Italian-designed. Made of PEHD, non-toxic high molecular density polyethylene, highly resistant to weather, UV rays and chemicals. Large shower head for optimal water distribution.


The sea sun shower is designed and manufactured on an Italian production line, you can leave it under the sun whenever you want.

Main features:
- Super resistant and reinforced
- Ideal for gardens swimming pools beaches
- Water tank 40 litres
- Height 266.6 cm
- Footwash tap
- Swivelling round shower head diameter 20 cm 8"
- Brass accessories
- Recommended water pressure 3.5 bar
- Internal silicone hoses 12 Kgs pressure
- Weight 13.5 kg


With its large 40 litre water tank l makes it ideal for heavy use in public areas.

---
our beach shower can take advantage of special offers, both as a BEST PRICE and for the amount of time it clicks on the image below to find out how to buy a shower solar sea heating.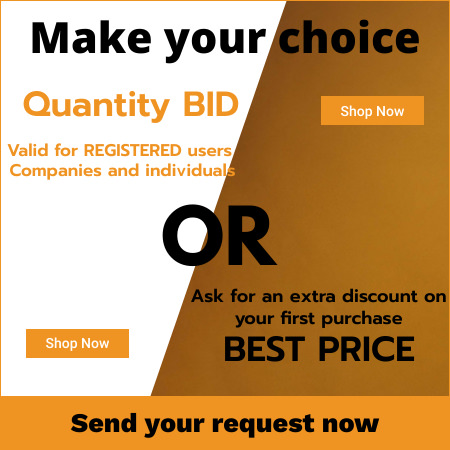 DOCCIASOLARE-RIOXXL-BIANCO XXL white shower hot water from the sun

White shower with solar heating model Rio XXL. Curved structure in HD Polyethylene, ideal for garden, swimming pool and outdoor activities. Height 226 cm Round shower head diameter 15 cm Tank 40 liters with foot wash Accessories and brass taps
Product dimensions cm: 25x27x226,6 Package dimensions cm: 17x29x230 Weight Kg: 13,5 Gross weight Kg: 15
White with chrome accessories
DOCCIASOLARE-RIOXXL-BIANCO-BLACKMATT New white shower solar heating

White shower with solar heating model Rio XXL BLACKMATT. Curved structure in Polyethylene HD, ideal for garden, pool and outdoor activities. Height 226 cm Round shower head diameter 15 cm Tank 40 liters with foot wash and black accessories.
Product dimensions cm: 25x27x226,6 Package dimensions cm: 17x29x230 Weight Kg: 13,5 Gross weight Kg: 15
White with black accessories Black
DOCCIASOLARE-RIOXXL-BLACKMATT XXL shower 40 liters hot water from the

Shower XXL 40 liters hot water from the sun DOCCIASOLARE-RIOXXL
Product dimensions cm: 0 Package dimensions cm: 0 Weight Kg: 13,5 Gross weight Kg: 15



€ 0 Vat included






DOCCIASOLARE-RIOXXL-BLU Shower XXL 40 blue hot water from the su

Blue shower with solar heating model Rio XXL. Curved structure in HD Polyethylene, ideal for garden, pool and outdoor activities. Height 226 cm Round shower head diameter 15 cm Tank 40 liters with foot wash Accessories and brass taps
Product dimensions cm: 25x27x226,6 Package dimensions cm: 17x29x230 Weight Kg: 13,5 Gross weight Kg: 15
Blue with chrome accessories



€ 359 Vat included






DOCCIASOLARE-RIOXXL-BLU-BLACKMATT Shower XXL 40 blue hot water from the su

Blue shower with solar heating model Rio XXL. Curved structure in HD Polyethylene, ideal for garden, pool and outdoor activities. Height 226 cm Round shower head diameter 15 cm Tank 40 liters with foot wash Accessories and brass taps
Product dimensions cm: 25x27x226,6 Package dimensions cm: 0 Weight Kg: 13,5 Gross weight Kg: 15
Blue with black accessories



€ 359 Vat included






DOCCIASOLARE-RIOXXL-GRIGIO XXL grey shower hot water from the sun

Gray solar heated shower model Rio XXL. Curved structure in HD Polyethylene, ideal for garden, swimming pool and outdoor activities. Height 226 cm Round shower head diameter 15 cm Tank 40 liters with foot wash Accessories and brass taps
Product dimensions cm: 25x27x226,6 Package dimensions cm: 17x29x230 Weight Kg: 13,5 Gross weight Kg: 15
Grey with chromed accessories



€ 359 Vat included






DOCCIASOLARE-RIOXXL-NERO Shower XXL 40 black hot water from the s

Black solar heated shower model Rio XXL. Curved structure in HD Polyethylene, ideal for garden, pool and outdoor activities. Height 226 cm Round shower head diameter 15 cm Tank 40 liters with foot wash Accessories and brass taps
Product dimensions cm: 25x27x226,6 Package dimensions cm: 17x29x230 Weight Kg: 13,5 Gross weight Kg: 15
Blue with chrome accessories



€ 359 Vat included






DOCCIASOLARE-RIOXXL-NERO-BLACKMATT New solar heated black shower

Solar heated black shower model Rio XXL BLACKMATT. Curved structure in HD Polyethylene, ideal for garden, pool and outdoor activities. Height 226 cm Round shower head diameter 15 cm Tank 40 liters with foot wash and black accessories.
Product dimensions cm: 25x27x226,6 Package dimensions cm: 17x29x230 Weight Kg: 13,5 Gross weight Kg: 15
Black with black accessories Black



€ 359 Vat included






DOCCIASOLARE-RIOXXL-ROSSO Shower XXL 40 red hot water from the sun

Red solar heated shower model Rio XXL. Curved structure in HD Polyethylene, ideal for garden, swimming pool and outdoor activities. Height 226 cm Round shower head diameter 15 cm Tank 40 liters with foot wash Accessories and brass taps
Product dimensions cm: 25x27x226,6 Package dimensions cm: 17x29x230 Weight Kg: 13,5 Gross weight Kg: 15
Red with chromed accessories



€ 359 Vat included






DOCCIASOLARE-RIOXXL-ROSSO-BLACKMATT Shower XXL 40 red hot water from the sun

Red solar heated shower model Rio XXL. Curved structure in HD Polyethylene, ideal for garden, swimming pool and outdoor activities. Height 226 cm Round shower head diameter 15 cm Tank 40 liters with foot wash Accessories and brass taps
Product dimensions cm: 25x27x226,6 Package dimensions cm: 0 Weight Kg: 13,5 Gross weight Kg: 15
Red with black accessories



€ 359 Vat included