This is it! It`s hot! It`s time to decide on the purchase of a traditional aluminium shower. Top quality is much better.

SINED offers you the top line in terms of features and capacity. Made in Italy from top quality materials, AISI 304 stainless steel to guarantee excellent corrosion resistance.

All aluminium showers in the series come with a practical and useful fixing system, and are easy to assemble.

Technologically advanced, in the series you will also find showers with a timer, to avoid unnecessary water wastage.

The harmony and elegance of their shapes make them a suitable furnishing accessory for any setting, whether just for the garden or if you need a shower for your swimming pool. Given their characteristics, they are ideal for campsites, agritourisms, tourist villages, public facilities and seaside resorts.

---
ll our outdoor solar showers SINED can take advantage of special offers both AS BEST PRICE AND QUANTITY`click on the image below to find out how to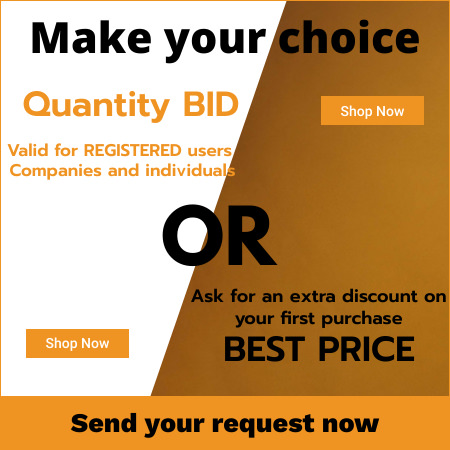 DOCCIA-INOX-ANCONA-M Stainless steel shower with mixer

Stainless steel shower with mixer made in italy model UNIJET. Equipped with a mixer tap for the shower and a manual shut-off tap for the foot wash basin, able to guarantee an optimal temperature for the shower water.
Product dimensions cm: 216x39x10 Package dimensions cm: 225x35x35 Weight Kg: 10,9 Gross weight Kg: 12,4



€ 1329,8 Vat included






DOCCIA-INOX-ANCONA-R Stainless steel shower with tap

Stainless steel shower with tap made in italy model UNIJET. Equipped with manual closing tap for shower and foot wash, able to guarantee an optimal temperature for the water of the shower Made of stainless steel AISI 316
Product dimensions cm: 216x39x10 Package dimensions cm: 225x35x35 Weight Kg: 10,9 Gross weight Kg: 12,4



€ 1195,6 Vat included






DOCCIA-INOX-ANCONA-T Stainless steel shower and timer

Stainless steel shower with timed button made in italy model UNIJET. Equipped with a programmed time button for the shower and the foot wash, thus reducing the waste of water, totally made of stainless steel AIS 316.
Product dimensions cm: 216x39x10 Package dimensions cm: 225x35x35 Weight Kg: 10,9 Gross weight Kg: 12,4



€ 1244,4 Vat included






DOCCIA-INOX-SENIGALLIA-M Stainless steel shower with mixer

Stainless steel shower made in italy STILO Stainless steel outdoor shower with mixer tap, it allows to obtain the optimal temperature for the shower water. Flexible connection pipes for hot and cold water.
Product dimensions cm: 215x57x6 Package dimensions cm: 225x35x35 Weight Kg: 6,7 Gross weight Kg: 8,2



€ 963,8 Vat included






DOCCIA-INOX-SENIGALLIA-T Timed stainless steel shower

Stainless steel shower made in italy STILO Stainless steel shower for outdoor use with programmed time button to reduce water consumption. Elecvato thick base guarantees stability and sturdiness to the fixing on the ground.
Product dimensions cm: 215x57x6 Package dimensions cm: 225x35x35 Weight Kg: 6,7 Gross weight Kg: 8,2



€ 890,6 Vat included