Aluminium showers for indoor and outdoor use Traditional showers for indoor or outdoor use



Until some time ago it was unthinkable to be able to use a classic shower, for a bathroom for example, outdoors. Today this is possible with the top line outdoor and indoor showers that MPCshop offers its customers.
These aluminium outdoor and indoor showers are designed, with separate cold and hot water connections, so that they can be used indifferently in the home, in open spaces or in commercial and leisure activities.
They are particularly suitable for campsites, tourist resorts, bathing establishments, hotels, swimming pools, bed & breakfasts or the bathroom in your home.

MPCshop offers its customers the top of the range traditional liena shower, with its special execution, the result of the latest technology, making it unique. One detail above all is the double mixer, which allows hot water from the shower head and the mobile hand shower.

The range includes showers with a cold-warm water mixer, with foot washers or with a convenient hand shower.

You do not need any special technical knowledge for the installation of the outdoor shower, you have the practical C-BOX system for easy installation.

Here are some special features that make this purchase really interesting:
- Made of AISI 316L stainless steel and fitted with high-quality accessories,
- Easy to clean and maintain
- Separate cold and hot water inlets
- Highly resistant to atmospheric agents
- High UV resistance
- Water connection from below with quick couplings
- Exclusive curved design
- Can be mounted in your bathroom at home or outdoors and become garden furniture

Please note that in the case of outdoor and indoor solar showers, also known as traditional or classic showers, installation on a solid support such as a concrete floor, stone, concrete base, etc. is recommended.

---
All our items can take advantage of special offers both AS BEST PRICE AND QUANTITY click on the image below to find out how to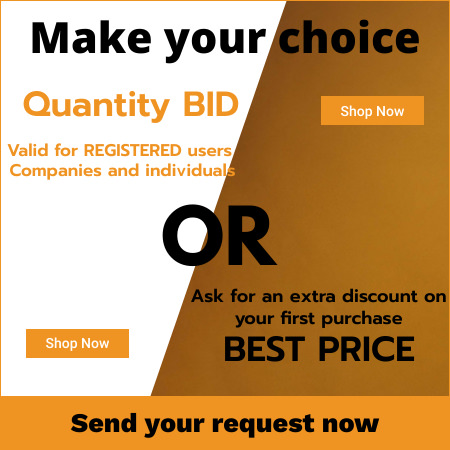 DOCCIA-BOSA-INOX Outdoor hot and cold water shower

Shower for swimming pool Sined Bosa in Satin Stainless Steel Aisi Inox 316L Shower with hot and cold water inlet Shower head diameter 60 mm 3 ways mixer for shower head Hand shower and foot wash basin Concealed connections on the base Fittings in Stainles
Product dimensions cm: 228,9x18x25 Package dimensions cm: 127x37x26 Weight Kg: 14 Gross weight Kg: 17,3
Stainless Steel
DOCCIA-BOSA-NERA High quality black outdoor shower

Sined Bosa indoor and outdoor shower in Black Aisi 316L stainless steel and Aisi 316L stainless steel taps 60 mm diameter shaft with shower head and diverter for hand shower and foot shower Shower with hot and cold water inlet on base H 2289 mm
Product dimensions cm: 228,9x18x25 Package dimensions cm: 127x37x26 Weight Kg: 14 Gross weight Kg: 17,3
Steel Black Matt



€ 2349 Vat included






DOCCIA-BUDONI-INOX High quality stainless steel outdoor sho

Sined Budoni outdoor shower in satin stainless steel Garden shower with hot and cold water inlet Mixer and hand shower Body and accessories in stainless steel AISI 316L with shaft diameter 6 cm. Concealed connections in the base.
Product dimensions cm: 221x18x56 Package dimensions cm: 135x62x26 Weight Kg: 10,3 Gross weight Kg: 13,3
Stainless Steel
DOCCIA-BUDONI-NERA High quality stainless steel black outdo

Garden shower Sined Budoni Nera Shower with mixer and handshower Body and accessories in stainless steel AISI 316L Black Matt Drum diameter 6 cm Shower for indoor and outdoor with hot and cold water inlet from the bottom. H 2210 mm
Product dimensions cm: 221x18x56 Package dimensions cm: 135x62x26 Weight Kg: 10,3 Gross weight Kg: 13,3
Steel Black Matt



€ 2509 Vat included






DOCCIA-PALAU-INOX Quality shower for swimming pool

Palau Sined shower for indoor and outdoor use with Shower head diameter 25 cm Structure and Accessories in Stainless Steel AISI 316L, marine steel. Shower shaft diameter 6 cm with hot and cold water supply, equipped with mixer and foot-washing system.
Product dimensions cm: 243,9x25x54,5 Package dimensions cm: 139x56x26 Weight Kg: 16 Gross weight Kg: 22
Stainless Steel
DOCCIA-PALAU-NERA Steel Shower Black with Shower Head

Shower Sined Palau Nera with Shower head diameter 25cm Shower for indoor and outdoor with Mixer tap and Foot wash Body and accessories in Stainless Steel AISI 316L, Marine Steel. Shower with hot and cold water supply Connections in the base
Product dimensions cm: 243,9x25x54,5 Package dimensions cm: 139x56x26 Weight Kg: 16 Gross weight Kg: 22
Steel Black Matt



€ 2309 Vat included






DOCCIA-QUARTU-INOX Outdoor Solar Shower Stainless Steel 316

Shower for outdoor use Sined Quartu in stainless steel Aisi 316L Shower with hot and cold water inlet Shower head diameter 60 mm H 2289 mm. with Diverter shower head and foot wash in stainless steel Aisi 316L Concealed connections on the base with C-Box s
Product dimensions cm: 228,9x18x25 Package dimensions cm: 127x37x26 Weight Kg: 13,6 Gross weight Kg: 16,1
Stainless Steel
DOCCIA-QUARTU-NERA Classic black outdoor shower Sined

Outdoor shower Sined Quartu in stainless steel Aisi Inox 316L Matt Black Shower with hot and cold water inlet Shower head diameter 60 mm with Diverter shower head and foot wash in stainless steel Aisi 316L Hot and cold water connections on the base
Product dimensions cm: 228,9x18x25 Package dimensions cm: 127x37x26 Weight Kg: 13,6 Gross weight Kg: 16,1
Steel Black Matt



€ 2159 Vat included






DOCCIA-STINTINO-INOX Classic outdoor shower Inox Sined

Stainless Steel Shower Stintino Structure and Taps in Stainless Steel Satin AISI 316L marine steel. Adjustable shower head Foot wash and Hand shower with flexible hose Traditional hot and cold water shower with concealed connections
Product dimensions cm: 228x18x17,5 Package dimensions cm: 127x37x26 Weight Kg: 13,6 Gross weight Kg: 16,6
Stainless Steel
DOCCIA-STINTINO-NERA Stainless Steel Outdoor Shower Black

Outdoor Shower Sined Stintino Structure and Taps in Stainless Steel AISI 316L, marine. Matt Black Shower with hot and cold water inlet with diverter for swivel shower head Foot wash and Hand shower with flexible hose
Product dimensions cm: 228x18x17,5 Package dimensions cm: 127x37x26 Weight Kg: 13,6 Gross weight Kg: 16,6
Steel Black Matt



€ 2349 Vat included