The best of solar showers

If you have an outdoor pool, a garden, outdoor activities, one of our showers is for you.

Totally environmentally friendly, both in construction and purpose, a shower from our series will be a focal point in your outdoor spaces.

Made of high-density polyethylene or aluminium, the shower can be easily fixed to the ground with its fixing system, requiring no special technical knowledge to do so.

The large shower head, hot-cold water mixer, and convenient footwash make them suitable for use in public facilities as well.

Prices to suit all budgets, pre- and after-sales service, exclusive accessories and free delivery within Italy make them unique among solar heated showers.

Discover them online, welcome discount when ordering and possibility to ask for a special quotation for large quantities.

Hurry up, it's hard to find better online!
---
All our outdoor showers for swimming pool can take advantage of special offers both AS BEST PRICE and QUANTITY`click on the image below to find out how to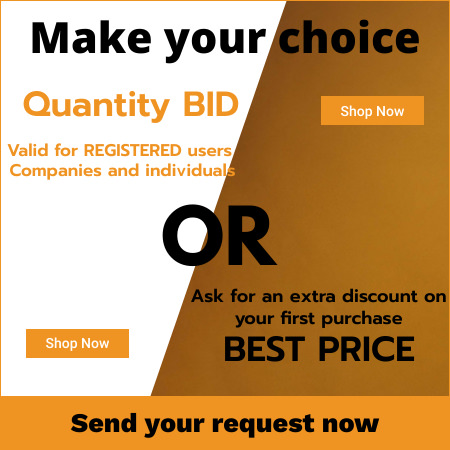 DOCCIA-EMI-BIANCA White aluminium solar shower

Ecological solar shower Emi Bianca with 15 cm round shower head, mixer and foot-washing tap Shower with curved aluminium structure for outdoor use, 25 litre tank, height 226 cm. Suitable for swimming pool, garden, BeB, hotels, campings.
Product dimensions cm: 15,4x15,7x226 Package dimensions cm: 19x19x230 Weight Kg: 9,5 Gross weight Kg: 12
White
DOCCIA-EMI-BLU Blue aluminium solar shower

Solar ecological shower Emi Blue with 15 cm round shower head, mixer and foot wash tap Shower with curved aluminium structure for outdoor use, 25 litres tank, height 226 cm. Suitable for poolside, garden, B and B, hotels, campsites.
Product dimensions cm: 15,4x15,7x226 Package dimensions cm: 19x19x230 Weight Kg: 9,5 Gross weight Kg: 12
Blue



€ 769 Vat included






DOCCIA-EMI-NERA Black aluminium solar shower

Solar Shower for Garden and Pool Emi Nera Shower with Aluminium body. Round shower head 15 cm Mixer and foot wash tap Tank 25 Liters Height 226 cm. Great for poolside, garden, B and B, hotels, campsites. Outdoor activities.
Product dimensions cm: 15,4x15,7x226 Package dimensions cm: 19x19x230 Weight Kg: 9,5 Gross weight Kg: 12
Black



€ 769 Vat included






DOCCIA-LEA-GRIGIA Solar shower for outdoor swimming pool

Shower for outdoor use with solar heating Lea Grey Shower with curved aluminum structure and large tank of 30 liters Shower 225,4 cm high with large square shower head Mixer and foot washing tap
Product dimensions cm: 14,7x27,7x225,4 Package dimensions cm: 29x16x225 Weight Kg: 13 Gross weight Kg: 14,8
Grey
DOCCIA-LEA-NERA Black shower for outdoor swimming pool

Shower for outdoor use with solar heating Sined Lea black color Shower with curved aluminum structure and large tank of 30 liters Shower 225,4 cm high with large square shower head Mixer and foot wash faucet
Product dimensions cm: 14,7x27,7x225,4 Package dimensions cm: 29x16x225 Weight Kg: 13 Gross weight Kg: 16
Black
€ 969
€ 678,3 Vat included