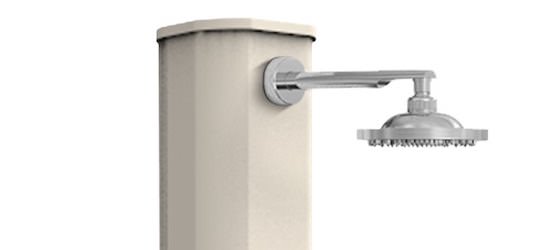 Solar-heated straight garden shower in special offer only on MPCshop.it, by visiting this page you will be easily directed to the article.You have a garden or an open space and you want to refresh by decorating?

Our straight solar heating shower is what you need! Practical, economical, ecological, consumes nothing, finished with chrome accessories, a straight outdoor solar shower is also a great complement to your outdoor furniture.

There are very hot summer days and you feel particularly tired, sometimes not even the strength to enter the house and cool down.

No problem with the straight garden shower you solved the problem.The straight garden sun shower you can have in special offer BETTER PRICES WHAT CLICK ON THE BELOW image below to find out how to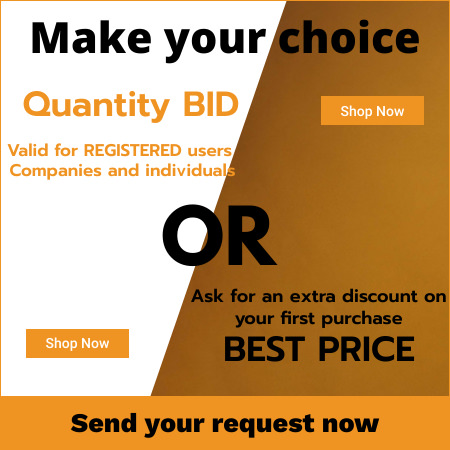 ARKEMA-A320 Solar Shower Big Jolly with Foot Washer

Solar Shower Arkema Big Jolly A320 with Water Mixer and Foot Washer Solar powered Aluminium Shower powder coated in several colors Reservoir 35 Liters Height 229 cm Sun heated Shower MADE IN ITALY by Arkema Design
Product dimensions cm: 18,5x20x229 Package dimensions cm: 22,5x35x232 Weight Kg: 14 Gross weight Kg: 18

ARKEMA-A320-2009 Solar Shower with Foot Washer Orange

Solar Shower Arkema Big Jolly A320 2009 with Water Mixer and Foot Washer Solar powered Aluminium Shower powder coated Color Orange Reservoir 35 Liters Height 229 cm Sun heated Shower MADE IN ITALY by Arkema Design
Product dimensions cm: 18,5x20x229 Package dimensions cm: 22,5x35x232 Weight Kg: 14 Gross weight Kg: 18
Orange



€ 756 Vat included






ARKEMA-A320-3027 Solar Shower with Foot Washer Cherry

Solar Shower Arkema Big Jolly A320 3027 with Water Mixer and Foot Washer Solar powered Aluminium Shower powder coated Color Cherry Reservoir 35 Liters Height 229 cm Sun heated Shower MADE IN ITALY by Arkema Design
Product dimensions cm: 18,5x20x229 Package dimensions cm: 22,5x35x232 Weight Kg: 15 Gross weight Kg: 18
Cherry



€ 644 Vat included






ARKEMA-A320-4003 Solar Shower with Foot Washer Fuchsia

Outdoor solar shower Arkema A320/4003 Big Jolly Fuchsia Solar shower straight design totally made of aluminium Anti-corrosion treatment with powder coating Tank capacity 35 litres Height 228 cm Weight 15 kg With mixer and foot washer
Product dimensions cm: 18,5x20x229 Package dimensions cm: 22,5x35x232 Weight Kg: 14 Gross weight Kg: 18
Fuchsia



€ 644 Vat included






ARKEMA-A320-4005 Solar Shower with Foot Washer Violet

Solar Shower Arkema Big Jolly A320 4005 with Water Mixer and Foot Washer Solar powered Aluminium Shower powder coated Color Violet Reservoir 35 Liters Height 229 cm Sun heated Shower MADE IN ITALY by Arkema Design
Product dimensions cm: 18,5x20x229 Package dimensions cm: 22,5x35x232 Weight Kg: 14 Gross weight Kg: 18
Violet



€ 756 Vat included






ARKEMA-A320-5012 Solar Shower with Foot Washer Blue

Solar Shower Arkema Big Jolly A320 5012 with Water Mixer and Foot Washer Solar powered Aluminium Shower powder coated Color Blue Reservoir 35 Liters Height 229 cm Sun heated Shower MADE IN ITALY by Arkema Design
Product dimensions cm: 18,5x20x229 Package dimensions cm: 22,5x35x232 Weight Kg: 14 Gross weight Kg: 18
Blue



€ 644 Vat included






ARKEMA-A320-6016 Solar Shower with Foot Washer Green

Solar Shower Arkema Big Jolly A320 6016 with Water Mixer and Foot Washer Solar powered Aluminium Shower powder coated Color Green Reservoir 35 Liters Height 229 cm Sun heated Shower MADE IN ITALY by Arkema Design
Product dimensions cm: 18,5x20x229 Package dimensions cm: 22,5x35x232 Weight Kg: 14 Gross weight Kg: 18
Green english



€ 644 Vat included






ARKEMA-A320-7016 Black solar shower with mixer

Arkema Big Jolly Anthracite Solar outdoor shower Solar shower straight design entirely made of aluminium Anti-corrosion treatment with powder coating 35 litre tank capacity Height 228 cm Weight 15 kg With water mixer and foot washer
Product dimensions cm: 18,5x20x229 Package dimensions cm: 22,5x35x232 Weight Kg: 14 Gross weight Kg: 18
Anthracite



€ 644 Vat included






ARKEMA-A320-9001 Sand coloured shower with mixer

Solar Shower Arkema Big Jolly A320 9001 with Water Mixer and Foot Washer Solar powered Aluminium Shower powder coated Color Sand Reservoir 35 Liters Height 229 cm Sun heated Shower MADE IN ITALY by Arkema Design
Product dimensions cm: 18,5x20x229 Package dimensions cm: 22,5x35x232 Weight Kg: 14 Gross weight Kg: 18
Sand



€ 644 Vat included






ARKEMA-A320-9007 Solar Shower with Foot Washer Inox

Solar Shower Arkema Big Jolly A320 9007 with Water Mixer and Foot Washer Solar powered Aluminium Shower Steel Painted Reservoir 35 Liters Height 229 cm Sun heated Shower MADE IN ITALY by Arkema Design
Product dimensions cm: 18,5x20x229 Package dimensions cm: 22,5x35x232 Weight Kg: 15 Gross weight Kg: 18
Stainless steel painted



€ 756 Vat included