Magical garden shower simple and immediate installation: connect it to the pipe to be watered and the water is hot at no cost.
MAXI series solar showers


If you have a beach, a bathing establishment, a spa or simply a garden, a solar shower with a large tank capacity in litres is for you.

Finally, you won't have to take lots of showers without worrying about running out of hot water.

Plenty of free hot water all day long with MAXI series showers, with a capacity of up to 120 litres, which can grow to 240 litres during the day!

With their unique and exclusive straight design you can place them anywhere outdoors but.........still in the sun, for an environmentally friendly shower all day long.

Due to their large capacity, they are ideal for campsites, holiday resorts, public facilities and seaside resorts.

In addition, the specially developed design allows them to be positioned in any direction, always ensuring 360° absorption of the sun's rays. They are also protected from galvanic currents by a magnesium anode,


both in the materials it is made of and in the total absence of electricity consumption.


---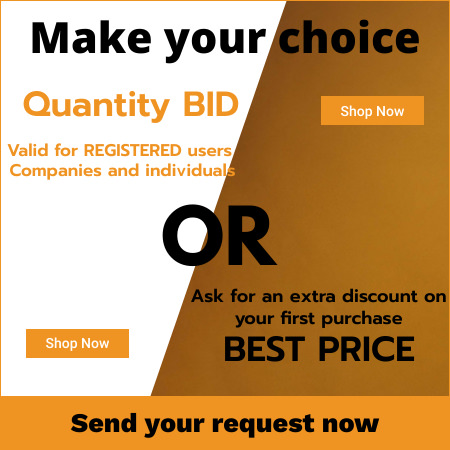 DOCCIA-SOLARE-INOX-MAXI-M Outdoor solar shower 120 L

Solar heated shower in stainless steel made in italy SOLARE MAXI with mixer, tank capacity 120 L. During a sunny day, with repeated withdrawals, the shower can deliver up to 240 liters of sanitary water at the temperature of use.
Product dimensions cm: 225x58x45 Package dimensions cm: 214x49x48 Weight Kg: 55 Gross weight Kg: 56,5



€ 1756,8 Vat included






DOCCIA-SOLARE-INOX-MAXI-T Maxi solar shower with time mixer

Stainless steel shower made in italy SOLARE MAXI with timed mixer. Capacity 120 litres. During a sunny day, with repeated withdrawals, the shower can supply up to 240 litres of sanitary water at operating temperature.
Product dimensions cm: 225x58x45 Package dimensions cm: 214x49x48 Weight Kg: 55 Gross weight Kg: 56,5



€ 1988,6 Vat included






DOCCIA-SOLARE-INOX-PISA Adjustable solar heating shower

made in italy solar heated stainless steel shower SOLARE SOL-S. Capacity 28 liters. During a sunny day, with repeated withdrawals, the shower can deliver up to 120 liters of sanitary water at the temperature of use.
Product dimensions cm: 218x51x17 Package dimensions cm: 225x35x35 Weight Kg: 13 Gross weight Kg: 14,5



€ 1537,2 Vat included






DOCCIA-SOLARE-INOX-VISERBA Solar garden shower 28 L

Shower in stainless steel solar heating made in italy SOLARE SOL-N. Capacity 28 liters. During a sunny day, with repeated withdrawals, the shower can deliver up to 120 liters of sanitary water at the temperature of use. Finished in every part
Product dimensions cm: 245x42x35 Package dimensions cm: 225x35x35 Weight Kg: 10 Gross weight Kg: 11,5



€ 1293,2 Vat included