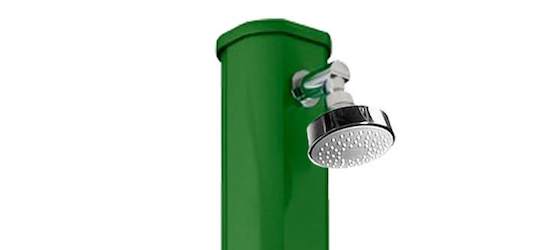 External shower with timer button, this is one of the many offers that MPCshop.it offers its customers.

We took into account the requests of various customers who asked us for a straight sun shower with timer "anti waste", and we managed to propose a series in 9 different colors.
The straight timer shower we offer is made of aluminium with a 25-litre water tank...which warms the sun!

High quality chrome-plated accessories and a large swivel shower head make a straight timer shower a must-have in your outdoor space.an outdoor timer shower? On mpcshop.it special offers both AS BEST PRICE and FOR QUANTITY click on the image below to find out how