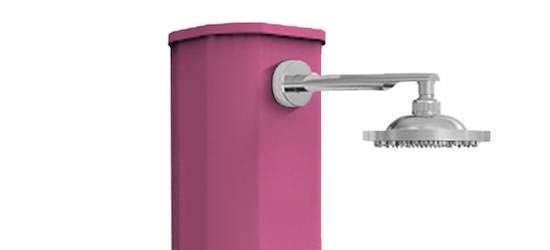 Big Jolly A300 series straight solar shower in aluminium, is the classic straight outdoor shower with solar heating, therefore totally ecological.
Our proposal for solar outdoor shower does not pollute because it consumes no energy except that of the heat of the sun .... is a great saving even in your bill! The powder coated solar shower with its 40-litre tank of water will guarantee you many hot showers throughout the day.
With the large adjustable shower head and the hot-cold water mixer you will have maximum comfort in the management of the shower, for you and your customers.

for its construction accuracy and high degree of finish is particularly suitable for beaches, hotels, hotels and all those businesses that take place outside

Our shower solar heating painted can take advantage of special offers both AS BEST PRICE AND QUANTITY clicks on the image below to find out how to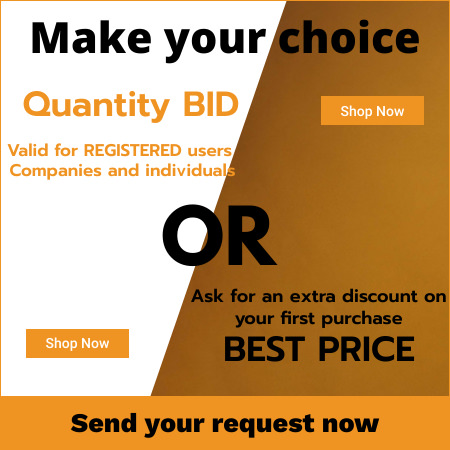 ARKEMA-A300 Solar Shower Arkema Big Jolly with Mixer

Solar Shower Arkema Big Jolly A300 with Water Mixer Solar powered Aluminium Shower powder coated in several colors Reservoir 35 Liters Height 229 cm Sun heated Shower MADE IN ITALY by Arkema Design
Product dimensions cm: 18,5x20x229 Package dimensions cm: 22,5x35x232 Weight Kg: 13 Gross weight Kg: 18

ARKEMA-A300-2009 Solar Shower Arkema Big Jolly Orange

Solar Shower Arkema Big Jolly A300 2009 with Water Mixer Solar powered Aluminium Shower powder coated Color Orange Reservoir 35 Liters Height 229 cm Sun heated Shower MADE IN ITALY by Arkema Design
Product dimensions cm: 18,5x20x229 Package dimensions cm: 22,5x35x232 Weight Kg: 13 Gross weight Kg: 18
Orange



€ 711 Vat included






ARKEMA-A300-3027 Solar Shower Arkema Big Jolly Cherry

Solar Shower Arkema Big Jolly A300 3027 with Water Mixer Solar powered Aluminium Shower powder coated Color Cherry Reservoir 35 Liters Height 229 cm Sun heated Shower MADE IN ITALY by Arkema Design
Product dimensions cm: 18,5x20x229 Package dimensions cm: 22,5x35x232 Weight Kg: 13 Gross weight Kg: 18
Cherry



€ 599 Vat included






ARKEMA-A300-4003 Solar Shower Arkema Big Jolly Fuchsia

Solar outdoor shower made in Italy Arkema A300/4003 Big Jolly Fuxia Solar shower with straight design totally in aluminium Anti-corrosion treatment Powder coated Tank capacity 35 litres H 229 cm Weight 15 kg with water mixer
Product dimensions cm: 18,5x20x229 Package dimensions cm: 22,5x35x232 Weight Kg: 13 Gross weight Kg: 18
Fuchsia



€ 599 Vat included






ARKEMA-A300-4005 Solar Shower Arkema Big Jolly Violet

Outdoor solar shower Arkema A300/4005 Big Jolly colour Purple Solar shower with straight design totally in aluminium Anti-corrosion treatment Powder coated Tank capacity 35 litres H 229 cm Weight 15kg with water mixer made in Italy
Product dimensions cm: 18,5x20x229 Package dimensions cm: 22,5x35x232 Weight Kg: 13 Gross weight Kg: 18
Violet



€ 711 Vat included






ARKEMA-A300-5012 Solar Shower Arkema Big Jolly Blue

Solar Shower Arkema Big Jolly A300 5012 with Water Mixer Solar powered Aluminium Shower powder coated Color Blue Reservoir 35 Liters Height 229 cm Sun heated Shower MADE IN ITALY by Arkema Design
Product dimensions cm: 18,5x20x229 Package dimensions cm: 22,5x35x232 Weight Kg: 13 Gross weight Kg: 18
Blue



€ 599 Vat included






ARKEMA-A300-6016 Solar Shower Arkema Big Jolly Green

Solar Shower Arkema Big Jolly A300 6016 with Water Mixer Solar powered Aluminium Shower powder coated Color Green Reservoir 35 Liters Height 229 cm Sun heated Shower MADE IN ITALY by Arkema Design
Product dimensions cm: 18,5x20x229 Package dimensions cm: 22,5x35x232 Weight Kg: 13 Gross weight Kg: 18
Green english



€ 599 Vat included






ARKEMA-A300-7016 Solar Shower Arkema Big Jolly Anthracite

Outdoor solar shower Arkema A300/7016 Big Jolly Anthracite Solar shower made in Italy with straight design totally in aluminium Anti-corrosion treatment Powder coated Tank capacity 35 litre H. 229cm Weight 15kg with water mixer
Product dimensions cm: 18,5x20x229 Package dimensions cm: 22,5x35x232 Weight Kg: 13 Gross weight Kg: 18
Anthracite



€ 599 Vat included






ARKEMA-A300-9001 Solar Shower Arkema Big Jolly Sand

Solar Shower Arkema Big Jolly A300 9001 with Water Mixer Solar powered Aluminium Shower powder coated Color Sand Reservoir 35 Liters Height 229 cm Sun heated Shower MADE IN ITALY by Arkema Design
Product dimensions cm: 18,5x20x229 Package dimensions cm: 22,5x35x232 Weight Kg: 13 Gross weight Kg: 18
Sand



€ 599 Vat included






ARKEMA-A300-9007 Solar Shower Arkema Big Jolly Inox paint

Solar Shower Arkema Big Jolly A300 9007 with Water Mixer Solar powered Aluminium Shower Steel Painted Reservoir 35 Liters Height 229 cm Sun heated Shower MADE IN ITALY by Arkema Design
Product dimensions cm: 18,5x20x229 Package dimensions cm: 22,5x35x232 Weight Kg: 13 Gross weight Kg: 18
Stainless steel painted



€ 711 Vat included