how nice to take a hot shower before and after a swim in the pool!
IF you are looking for an inexpensive solar shower or for you it is your first solar shower and so you need advice on a solar shower;
IF you want advice on buying a shower
MPCshop can offer you hundreds of models.

In aluminium, in high-strength polyethylene, in resin, some even suitable for installation in the bathroom of your home, if you have 5 minutes browse through our online catalogue you will undoubtedly find the model that satisfies you.

Below, but these are just a few examples, are some models, suitable to be placed wherever you want and you will notice the difference between a solar shower before and after its placement in your outdoor space.

Above all, quality is what distinguishes us online and has allowed us over the years to always offer new items for all budgets.

Solar showers on the terrace with pool Jolly Plus B520The first solar heating shower you can find it among our special offers both AS BEST PRICE and FOR QUANTITY click on the image below to find out how to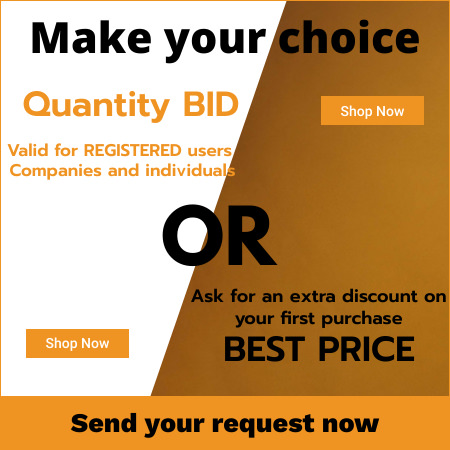 DOCCIA-ALGHERO-INOX Stainless steel shower with hand shower

Outdoor shower Sined Alghero in satin stainless steel Shower with mixer and hand shower 6 cm diameter Body shower and accessories in stainless steel AISI 316L Shower with hot and cold water inlet Concealed connections on the base
Product dimensions cm: 228,9x18x25 Package dimensions cm: 127x37x26 Weight Kg: 12,6 Gross weight Kg: 15,6
Stainless Steel
DOCCIA-ELLA-GRIGIA-WOOD Grey aluminium solar shower

Elegant solar shower in Aluminium Ella grey colour with central strip wood colour Garden and outdoor swimming pool shower with mixer Square shower head and foot wash tap Aluminium structure 40 Litres tank Height 224 cm.
Product dimensions cm: 27,2x14,7x224 Package dimensions cm: 17x29x230 Weight Kg: 17,5 Gross weight Kg: 20
Grey Wood Band
€ 1190
€ 833 Vat included






DOCCIA-SIMIUS-INOX Stainless steel pool shower SINED

Shower in satin stainless steel Sined Simius Shower for garden and swimming pool with cold water only Structure and accessories in marine stainless steel AISI 316L with shower head diameter 20 cm Drum diameter 38 mm Height 2300 mm.
Product dimensions cm: 230x55x67,5 Package dimensions cm: 129x62x18 Weight Kg: 18,9 Gross weight Kg: 22
Stainless Steel



€ 1639 Vat included






DOCCIA-SOLARE-INOX-MAXI-M Outdoor solar shower 120 L

Solar heated shower in stainless steel made in italy SOLARE MAXI with mixer, tank capacity 120 L. During a sunny day, with repeated withdrawals, the shower can deliver up to 240 liters of sanitary water at the temperature of use.
Product dimensions cm: 225x58x45 Package dimensions cm: 214x49x48 Weight Kg: 55 Gross weight Kg: 56,5



€ 1756,8 Vat included






DOCCIA-SOLARE-INOX-PISA Adjustable solar heating shower

made in italy solar heated stainless steel shower SOLARE SOL-S. Capacity 28 liters. During a sunny day, with repeated withdrawals, the shower can deliver up to 120 liters of sanitary water at the temperature of use.
Product dimensions cm: 218x51x17 Package dimensions cm: 225x35x35 Weight Kg: 13 Gross weight Kg: 14,5



€ 1537,2 Vat included






DOCCIA-SOLARE-RIMINI-NERA Garden Shower Stainless Steel Black

Black Garden Shower in Sined stainless steel, powder coated with mixer and footwash, weatherproof, with 28 litres tank and new special energy saving shower head. Gaskets designed for outdoor use.
Product dimensions cm: 218x37x13 Package dimensions cm: 225x35x35 Weight Kg: 12 Gross weight Kg: 13,5




€ 902,8 Vat included






DOCCIA-SOLE-BLU Blue shower for swimming pool

Blue solar heated shower for swimming pool with curved structure in HD polyethylene. Height 226 cm Round shower head diameter 15 cm Tank 22 Litres Foot wash tap Accessories in Black metal. Anti-scale filter and cover for the shower.
Product dimensions cm: 20x21x226 Package dimensions cm: 22x22x233 Weight Kg: 7,7 Gross weight Kg: 13,5
BLUE
€ 399
€ 279,3 Vat included






DOCCIA-SOLE-NERA Black garden shower Sined Sole

Black solar shower for garden with round shower head diameter 15 cm Tank 22 Litres Foot wash tap Height 226 cm Shower with curved structure in HD Polyethylene with black metal accessories. Anti-scale filter and cover for the shower.
Product dimensions cm: 20x21x226 Package dimensions cm: 22x22x233 Weight Kg: 7,7 Gross weight Kg: 10
Black
€ 399
€ 279,3 Vat included






DOCCIA-SOLE-ROSSA Red shower for garden

Red solar shower with curved structure in HD Polyethylene for garden and swimming pool Height 226 cm Round shower head diameter 15 cm Tank 22 Litres Foot-washing tap Accessories in black metal. Anti-scale filter and cover for the shower.
Product dimensions cm: 20x21x226 Package dimensions cm: 22x22x233 Weight Kg: 7,7 Gross weight Kg: 9
Red
€ 399
€ 279,3 Vat included






DOCCIA-SOLE-XXL-BIANCA Large white solar shower

Shower with solar heating White. curved body in HD Polyethylene for Garden and Swimming Pool Height 226,6 cm Round shower head diameter 20cm Tank 40 Liters Foot wash tap Accessories in Black metal. Anti-limescale filter and shower cover
Product dimensions cm: 25x27x226,6 Package dimensions cm: 17x29x230 Weight Kg: 13,5 Gross weight Kg: 15
White
DOCCIA-SOLE-XXL-NERA Large outdoor shower

Solar shower Black for garden Shower with round shower head diameter 20 cm Tank 40 Liters Foot wash tap Height 226,6 cm Curved structure in HD Polyethylene with metal accessories balck matt. Limestone filter and cover for the shower, included.
Product dimensions cm: 25x27x226,6 Package dimensions cm: 17x29x230 Weight Kg: 13,5 Gross weight Kg: 15
Black
€ 559
€ 391,3 Vat included






DOCCIA-SOLE-XXL-VERDE Large green solar shower

Shower with solar heating green. curved body in HD Polyethylene for Garden and Pool Height 226,6 cm Round shower head diameter 20cm Tank 40 Liters Foot wash tap Accessories in Black metal. Anti-limescale filter and cover included
Product dimensions cm: 25x27x226,6 Package dimensions cm: 19x29x230 Weight Kg: 8,5 Gross weight Kg: 15
Green



€ 559 Vat included