Solar shower for pool and garden made in Italy

If you've just stepped out of an outdoor pool and want to take a shower for free today, you can, with a pool shower from the RIMINI series, yes free, because ours are solar heated showers!

If, on the other hand, you are relaxing in your garden on a hot, sultry day, how can you overcome the sudden urge to cool off?

Again, MPCshop has thought of its customers with a garden shower that is totally ecological because it uses the heat of the sun. Just connect a hose to the water supply and the sun will do the rest.

Why choose them?
- They have a new powder coating that is even more resistant to weathering and UV rays. This makes them ideal for bathing establishments, BeBs, campsites, hotels, beaches.
-Made of AISI 316L stainless steel
- Equipped with fixing systems
- Large water jet
- Mixer for choosing water temperature
- Easy to clean and recyclable
- Guaranteed anti-corrosion material
- Finished with two coats of paint first coat: thermosetting powder based on epoxy and polyester resins, formulated with special anti-corrosion pigments (improves corrosion protection) second coat: polyester resin with excellent light and heat resistance.

We wish you a cool summer!

---
For a summer with free showers buy a colorful sun shower for the garden you can take advantage of special offers both AS BEST PRICE AND QUANTITY`click on the image below to find out how to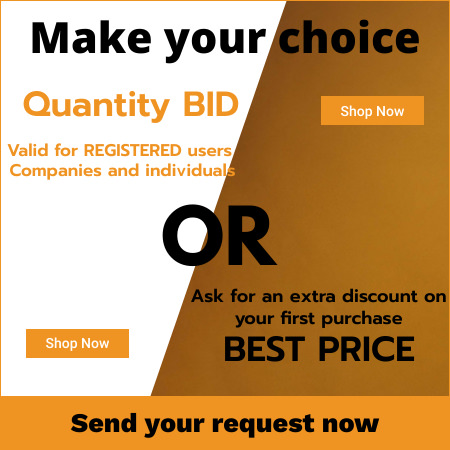 DOCCIA-SOLARE-RIMINI-BIANCA White beach sun shower

Solar heated white shower in Sined stainless steel, powder coated with mixer and foot wash, weatherproof, 28 litre tank new special energy saving shower head. Gaskets designed for outdoor use
Product dimensions cm: 218x37x13 Package dimensions cm: 0 Weight Kg: 12 Gross weight Kg: 15



€ 1049,2 Vat included






DOCCIA-SOLARE-RIMINI-GRIGIO-ARDESIA White beach sun shower

Sined stainless steel solar heated slate grey shower, powder coated with mixer and foot wash, weather proof, 28 liter tank new energy saving shower head. Gaskets designed for outdoor use
Product dimensions cm: 218x37x13 Package dimensions cm: 0 Weight Kg: 12 Gross weight Kg: 15



€ 1049,2 Vat included






DOCCIA-SOLARE-RIMINI-INOX Satinfinish beach sun shower Inox

Solar heated shower from Sined stainless steel, powder coated with mixer and foot wash, weatherproof, with 28 litre tank new special energy saving shower head. Gaskets designed for outdoor use
Product dimensions cm: 218x37x13 Package dimensions cm: 35x35x225 Weight Kg: 12 Gross weight Kg: 13,5




€ 1024,8 Vat included






DOCCIA-SOLARE-RIMINI-NERA Garden Shower Stainless Steel Black

Black Garden Shower in Sined stainless steel, powder coated with mixer and footwash, weatherproof, with 28 litres tank and new special energy saving shower head. Gaskets designed for outdoor use.
Product dimensions cm: 218x37x13 Package dimensions cm: 225x35x35 Weight Kg: 12 Gross weight Kg: 13,5




€ 902,8 Vat included