Here we go! It`s hot! It`s time to decide on the purchase of a traditional aluminium shower. Large capacity is better.

SINED offers you the EMI line with top features and capacity. Made in Italy from top quality materials, with a capacity of 25 litres!

With their exclusive design, all solar heated showers are also designed to decorate your outdoor spaces.

Technologically advanced, they come with a limescale filter and practical protective bag, made of 190 cloth, for storage. You won`t find a similar solar-heated shower!

The harmony and elegance of the shapes make it a suitable addition to any setting, whether just for the garden or if you need a shower for your swimming pool. Due to their large capacity, they are ideal for campsites, holiday farms, holiday villages, public facilities and seaside resorts.

But we have gone further, for showers equipped with a limescale filter, it can sometimes happen that it is inadvertently moved and the limescale filter attached directly to the water hose breaks.
Current connection.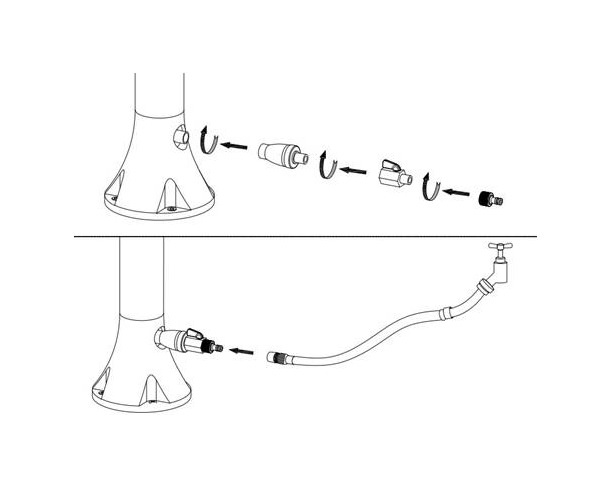 We have remedied this by creating an extension with a braided hose that avoids this probable, though rare, inconvenience.
It happened to me! And for the more ....distracted....as I am, we thought we could avoid the problem this way. With an extension of excellent braided hose that allows more play in the limescale filter.
Excellent, no?
---
All our outdoor solar showers SINED can take advantage of special offers both AS BEST PRICE AND QUANTITY`click on the image below to find out how to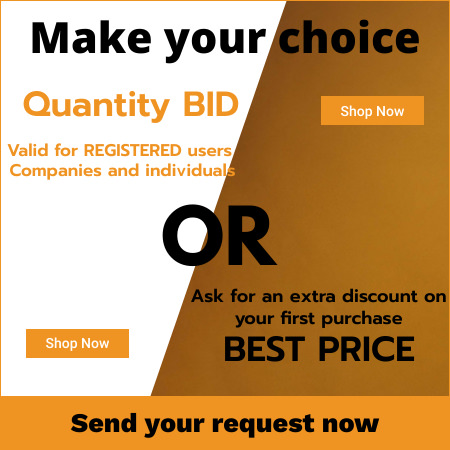 DOCCIA-EMI-BIANCA White aluminium solar shower

Ecological solar shower Emi Bianca with 15 cm round shower head, mixer and foot-washing tap Shower with curved aluminium structure for outdoor use, 25 litre tank, height 226 cm. Suitable for swimming pool, garden, BeB, hotels, campings.
Product dimensions cm: 15,4x15,7x226 Package dimensions cm: 19x19x230 Weight Kg: 9,5 Gross weight Kg: 12
White
DOCCIA-EMI-BLU Blue aluminium solar shower

Solar ecological shower Emi Blue with 15 cm round shower head, mixer and foot wash tap Shower with curved aluminium structure for outdoor use, 25 litres tank, height 226 cm. Suitable for poolside, garden, B and B, hotels, campsites.
Product dimensions cm: 15,4x15,7x226 Package dimensions cm: 19x19x230 Weight Kg: 9,5 Gross weight Kg: 12
Blue



€ 769 Vat included






DOCCIA-EMI-NERA Black aluminium solar shower

Solar Shower for Garden and Pool Emi Nera Shower with Aluminium body. Round shower head 15 cm Mixer and foot wash tap Tank 25 Liters Height 226 cm. Great for poolside, garden, B and B, hotels, campsites. Outdoor activities.
Product dimensions cm: 15,4x15,7x226 Package dimensions cm: 19x19x230 Weight Kg: 9,5 Gross weight Kg: 12
Black



€ 769 Vat included