Open space, B and B, hotels, prestigious commercial areas, classic furnishings.........Sometimes we do not know how to ventilate these environments and we make purchases in a hurry and not very targeted.

We propose the ROMA series, ceiling fans from the contemporary classic ageless style, its timeless rounded shapes make it ideal for many environments, even as a piece of furniture.

Classic reinterpretation of Italian design 70s in a modern key.



Efficient and silent, low energy consumption, the motor uses inverter technology, and these features make it the natural replacement for air conditioning.

Use them even in the cold season, it is equipped with the useful summer-winter reverse function that you can operate directly from the remote control.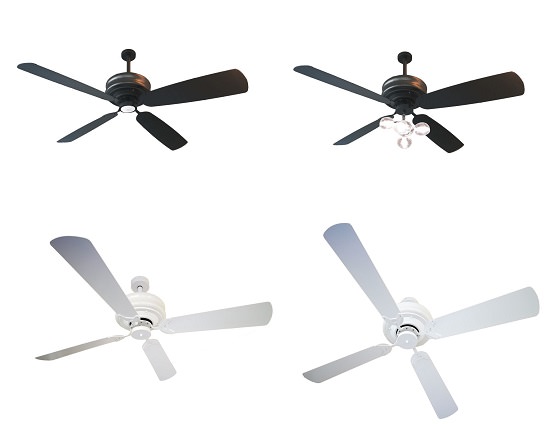 What will you buy?
- Everything you need for an easy and quick assembly
- High Italian electromechanical technology
- High quality materials such as the very fine ceramics from Bassano del Grappa
- 15 year warranty on motor breakages!
- All components, such as screws, brackets are in stainless steel
Don`t miss this really interesting opportunity!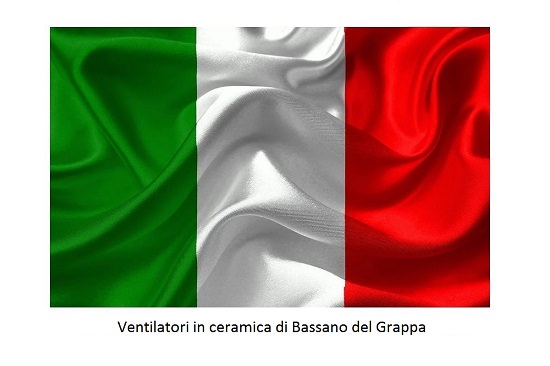 ---

Related items

---



DETAIL
RAZZETTI-FAN-RMA-01 Anthracite ceramic fan Available 5 Pz

Anthracite ceramic fan, 4 aluminium blades, body in artistic Bassano del Grappa ceramics, aluminium and steel motor with integrated inverter to guarantee maximum performance with minimum consumption Diameter 132cm Guaranteed 15 YEARS

• anthracite ceramic fan
• anthracite ceramic fan without light
• elegant anthracite fan
• anthracite fan for hotel
• anthracite fan for hotel




€ 2106
Vat included





---



DETAIL
RAZZETTI-FAN-RMA-02 Anthracite ceramic fan with light Available 5 Pz

Anthracite ceramic fan with 4 aluminium blades, artistic ceramic body from Bassano del Grappa, aluminium and steel motor with inverter to guarantee maximum performance with minimum consumption. Diameter 132 cm GUARANTEED 15 YEARS

• anthracite ceramic fan with light
• anthracite ceramic fan with light
• anthracite ceramic fan with light
• anthracite ceramic fan with light
• ceramic ceiling fan




€ 2176,2
Vat included





---



DETAIL
RAZZETTI-FAN-RMA-03 Anthracite ceramic ceiling fan Available 5 Pz

Anthracite ceramic fan without light 4 blades in Aluminium, body in artistic ceramic from Bassano del Grappa, Aluminium and Steel motor with inverter to guarantee maximum performance with minimum consumption. Diameter 152 cm GUARANTEED 15

• anthracite ceramic ceiling fan without light
• anthracite ceramic ceiling fan without light
• anthracite ceiling fan without light
• ceramic ceiling fan without light
• ceramic ceiling fan




€ 2106
Vat included





---



DETAIL
RAZZETTI-FAN-RMA-04 Anthracite fan in ceramic and led Available 5 Pz

Anthracite ceramic ceiling fan with led made in Italy, 4 blades in Aluminium, artistic ceramic body from Bassano del Grappa, Aluminium and Steel motor with integrated inverter long and low consumption Diameter 152 cm GUARANTEED 15 YEARS

• anthracite ceramic ceiling fan with led
• anthracite ceramic ceiling fan and light
• anthracite ceiling fan with led
• anthracite ceiling fan with led
• ceiling fan with led




€ 2176,2
Vat included





---



DETAIL
RAZZETTI-FAN-RMAS-01 Anthracite ceiling fan Available 5 Pz

Anthracite ceiling fan with 5 G9 light bulbs (not included), 4 aluminium blades, artistic ceramic body from Bassano del Grappa, inverter motor to guarantee maximum yield and minimum consumption. Diameter 132 cm GUARANTEED 15 YEARS

• anthracite ceiling fan
• anthracite fan with lights
• anthracite fan with remote control
• ceramic fan with remote control
• anthracite ceramic fan




€ 2268
Vat included





---



DETAIL
RAZZETTI-FAN-RMAS-02 Elegant anthracite fan with light Available 5 Pz

Elegant anthracite ceramic fan with 5 G9 bulbs (not included), 4 aluminium blades, artistic ceramic body from Bassano del Grappa, inverter motor for maximum efficiency and minimum consumption. Diameter 152 cm GUARANTEED 15 YEARS

• elegant anthracite fan with light
• anthracite fan with 4 blades
• anthracite ceramic fan
• elegant ceiling fan
• elegant fan with lights




€ 2268
Vat included





---



DETAIL
RAZZETTI-FAN-RMB-01 White ceramic fan Available 5 Pz

White ceramic ceiling fan MADE IN ITALY, 4 blades in Aluminium, body in artistic ceramics from Bassano del Grappa, motor with integrated inverter Aluminium and Steel to guarantee minimum consumption. Diameter 132 cm GUARANTEED 15 YEARS

• white ceramic ceiling fan
• white ceramic ceiling fan
• ceramic ceiling fan without light
• ceramic ceiling fan for hotels




€ 2052
Vat included





---



DETAIL
RAZZETTI-FAN-RMB-02 White ceramic fan with light Available 5 Pz

White ceramic fan with light, 4 aluminium blades, artistic ceramic body from Bassano del Grappa, aluminium and steel motor with inverter to guarantee maximum performance with minimum consumption Diameter 132 cm GUARANTEED 15 YEARS

• white ceramic fan with light
• ceramic fan with light
• white fan with light
• white fan roma
• ceramic ceiling fan




€ 2133
Vat included





---



DETAIL
RAZZETTI-FAN-RMB-03 Fan white ceramic without light Available 5 Pz

Ceiling fan white ceramic without light MADE IN ITALY 4 blades in Aluminium, body in artistic ceramic of Bassano del Grappa, motor with integrated inverter Aluminium and Steel to ensure minimum consumption Diameter 152cm Guaranteed 15 YEARS

• white ceramic fan without light
• white ceramic fan
• white fan without light
• white ceiling fan without light
• white fan for hotel




€ 2052
Vat included





---



DETAIL
RAZZETTI-FAN-RMB-04 White ceramic fan with led Available 5 Pz

White ceramic fan with LED, 4 aluminium blades, artistic ceramic body from Bassano del Grappa, aluminium and steel motor with inverter to guarantee maximum performance with minimum consumption. Diameter 152 cm GUARANTEED 15 YEARS

• white ceramic ceiling fan with led
• white ceramic fan with led
• white ceramic ceiling fan with led
• white ceramic fan with led
• white ceramic fan with light




€ 2133
Vat included





---



DETAIL
RAZZETTI-FAN-RMBS-01 White ceramic fan 5 lights Available 5 Pz

White ceramic ceiling fan 5 lights 100% MADE IN ITALY, 4 blades in Aluminium, body in artistic ceramic of Bassano del Grappa, Aluminium and Steel motor inverter to guarantee the maximum yield, and minimum consumption. Diameter 132cm GUARANTEED 15 YEARS

• white ceramic fan 5 lights
• ceramic fan 4 blades
• ceramic fan 5 lights
• aluminium fan 4 blades
• ceramic fan 4 blades




€ 2251,81
Vat included





---



DETAIL
RAZZETTI-FAN-RMBS-02 White ceramic fan 4 blades Available 5 Pz

White ceramic ceiling fan with 4 blades MADE IN ITALY, 4 blades in Aluminium, Body in artistic ceramic from Bassano del Grappa, Aluminium and Steel inverter motor that guarantees maximum yield and minimum consumption. Diameter 152cm GUARANTEED 15 YEARS

• white ceramic fan 4 blades
• large rooms ceramic fan
• white ceramic fan for hotel
• white ceramic fan with light
• fan with lights for hotel




€ 2251,81
Vat included