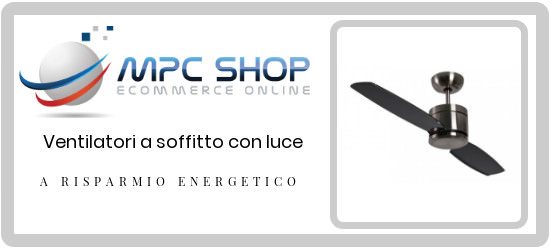 Perenz 7142 Series Lightless Fan Perenz 2016 Ceiling Fans sometimes you think of a ceiling fan as a simple appliance that can soothe the summer heat, it`s not always just that.

With the 7142 series, Perenz also offers design "objects" that make ceiling fans lightless elegant furnishing elements;

The series consists of 2 models, respectively the PERENZ 7142 CR and PERENZ 7142 CL Silenzioni and elegant, both have a metal motor body and their 130 cm diameter allows them to be used even in large rooms
These lightless fans have a diameter of 130 cm and dropped from the ceiling of 33 cm, consume the maximum power only 60W!
These air agitators do not require the application of a light kit MODEL PERENZ 7142CR Fan metal finish brushed chrome, 3 blades.

Infrared remote control included.

MODEL PERENZ 7142CLV Fan with polished chrome finish, 3 blades Infrared remote control included.

Both ceiling fans proposed here have the possibility of reversing the direction of rotation of the motor

Modern air agitators are in fact equipped with the reversibility of the direction of rotation of the motor, this allows the hot air that in the winter season is stationed in the upper part of the room, to be redistributed downward, while in the summer season those who already own an air conditioner, can make the most of the air circulation with a ceiling fan, you save a lot ..... up to 40 el consumption of the air conditioner.